Member Roster
MSRC Members
Click photo to view member biography


Larry McCallon
Chair, MSRC
Member, San Bernardino County Transportation Authority Board of Directors
Larry McCallon was elected to the Highland City Council in November 2002. He is a Past President of the Southern California Association of Governments (SCAG) and represents the City of Highland and the City San Bernardino on its Regional Council. He is a City Member on San Bernardino County's Local Agency Formation Commission (LAFCO). He is also the Immediate Past President of the San Bernardino County Transportation Authority (SBCTA), where he is a member of its Administration, Plans & Programs, Major Projects, and Commuter Rail & Transit Committees. He is also a SBCTA alternate representative on the Southern California Regional Rail Authority (Metrolink) Board of Directors.

He is a past President of the League of California Cities Inland Empire Division and has received its James Thalman Memorial Public Service Award. He is also Past President of the League's Mayor and Council Members Department, serves on the League's Admin Services Policy Committee, and is a graduate of the League's Mayors and Council Members Leadership in Action Program. He has been awarded a Leadership Fellow Certificate of Achievement in the National League of Cities (NLC) Leadership program and is a graduate of the SCAG Regional Leadership Academy at USC. He received a Good Government Award from the Building Industry Association (BIA) of Southern California for his leadership, while SCAG President, in the noteworthy development of a Southern California Economic Recovery & Job Creation Strategy.

In 2005, the County Board of Supervisors appointed him to the San Bernardino County Indian Gaming Community Benefit Committee where he currently serves as the Chair. Prior to his position on the Council, McCallon was a City of Highland Planning Commissioner, a member of the City's Community Trails Committee, and served two terms as President of the Highland Area Chamber of Commerce.

McCallon served in the United States Air Force for 21 years and was awarded the Bronze Star medal during the Vietnam War. McCallon is a retired local businessman with 18 years experience as President and CEO of McFAM Corporation dba McCLEANERS. Prior to retirement, he also directed multi-million dollar aerospace development and production programs at the Northrop Grumman Corporation. He received the Highland Area Chamber of Commerce's Presidents Award in 1998, Business of the Year Award in 1999, and Member of the Year Award in 2000. He also received the 1999 Small Business Recognition Award from the San Bernardino County Board of Supervisors.

In addition to his civic duties, McCallon is a member of the Kiwanis Club of Highland and a member of Immanuel Baptist Church's Global Outreach activities both locally and around the world. From 2000 to 2006, he was on the Board of Directors of the Arrowhead United Way, and he served on their Planning and Allocation Committee.

McCallon received two Bachelor of Science degrees from The University of Michigan and a Master of Science degree from the Air Force Institute of Technology. He is married and has four children and eight grandchildren.
SAN BERNARDINO COUNTY TRANSPORTATION AUTHORITY REPRESENTATIVE, MAYOR, CITY OF HIGHLAND
Alt: John Valdivia, Board of Directors, San Bernardino County Transportation Authority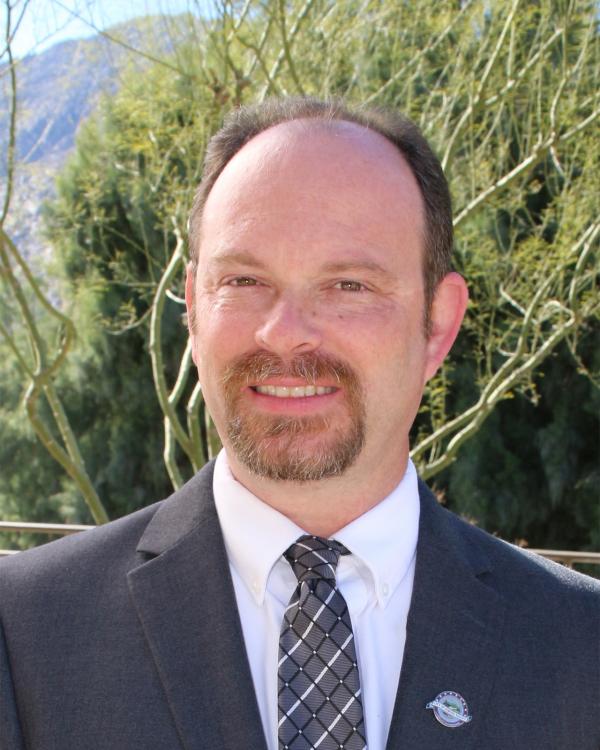 Brian Berkson
Vice Chair, MSRC
Member, Commissioners, Riverside County Transportation Commission
Brian Berkson serves on the Riverside County Transportation Commission, where besides serving as the chair for both the Western Riverside County Programs and Projects Committee and the Toll Policy and Operations Committee, he also sits on the SR-91 Advisory and Future Funding Committees. Berkson serves as a Council Member for the City of Jurupa Valley. Berkson is also an alternate member to the Metrolink Board of Directors and an alternate Board member on the Riverside Transit Agency. He was previously an alternate on the Western Riverside Council of Governments.
Berkson has coached AYSO soccer teams, has assisted with the Indian Hills Swim Team and served on the Jurupa Fastpitch Board. He also sits on the Jurupa Valley Celebration Committee.
RIVERSIDE COUNTY TRANSPORTATION COMMISSION REPRESENTATIVE, COUNCIL MEMBER, CITY OF JURUPA VALLEY

Ben Benoit
Vice-Chairman, South Coast AQMD Governing Board
Growing up in the Coachella Valley and starting his own computer networking business in 2001, Councilmember Benoit moved to the City of Wildomar in 2004. After personally going though the development process of building a house off of an unmaintained dirt road in Wildomar, he became a strong supporter of the effort to incorporate Wildomar as a City in order to bring local control to the community.

Having been involved in Rotary and the Chamber of Commerce, Councilmember Benoit was encouraged to run for the Wildomar City Council in 2010 and was elected. He also served as Mayor Pro Tem in 2011 and 2014 and as Mayor in 2012 and 2015.

Councilmember Benoit serves as Vice Chair for Western Riverside Council of Governments (WRCOG) and was a part of the Board when it won the President's Award for Excellence from Southern California Association of Governments (SCAG) for WRCOG's HERO program. The HERO Financing Program is the nation's largest Property Assessed Clean Energy (PACE) program, and Councilmember Benoit is a strong supporter of bringing this program to other municipalities throughout California.

Serving on Riverside County Transportation Commission (RCTC), Councilmember Benoit has been a strong supporter of helping further Metrolink's reach into Riverside County. He sits on the Perris Valley Line (PVL) ad hoc committee, and is proud of his participation in bringing such an important project to fruition.

In addition, serving on two conservation boards, Western Riverside County Regional Conservation Authority (RCA) and as Vice-Chair of Riverside County Habitat Conservation Agency (RCHCA), Councilmember Benoit understands the need to meet Federal mandates while supporting local businesses.

Councilmember Benoit's community involvement is motivated by his family. "My daughter Abby is the primary reason I decided to become politically involved. Wanting to ensure a better quality of life for her is the primary reason I spend so much time focused on improving our community."
SOUTH COAST AIR QUALITY MANAGEMENT DISTRICT REPRESENTATIVE, COUNCIL MEMBER, CITY OF WILDOMAR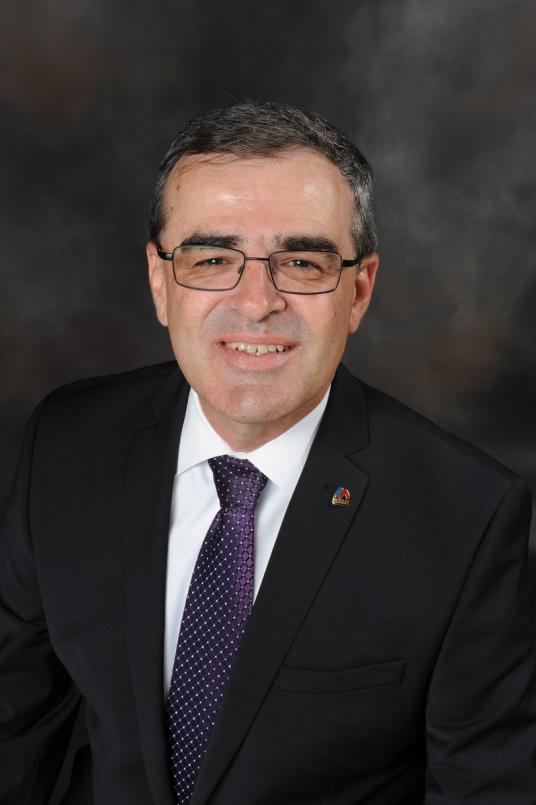 John Dutrey
Regional Rideshare Agency
Member, San Bernardino County Transportation Authority Board of Directors
Montclair Mayor Javier "John" Dutrey was born in Pomona and lived with his family in Chino and Ontario before settling in Montclair in 1976. Mayor Dutrey graduated from Montclair High School and holds a Bachelor of Arts degree in Political Science and a Master of Arts degree in Public Administration—both degrees earned from California State University at San Bernardino. He has worked over 25 years for cities and the private sector focusing in real estate, urban planning, economic development, and affordable housing. Mayor Dutrey and his wife, Anne, have two children. His wife previously and son currently serves in the Army.
Mayor Dutrey was first elected to the Montclair City Council in 1996, and served as Mayor Pro Tem from 2000 through 2010. He was elected Mayor in 2018. Before his election to the City Council, he served on the Montclair Planning Commission. Mayor Dutrey currently is involved with the Montclair Chamber of Commerce, Knights of Columbus, and is a parishioner of Our Lady of Lourdes Church.
Mayor Dutrey represents City of Montclair on the San Bernardino County Transportation Authority ("SBCTA") and Omnitrans governing boards. He represents SBCTA on the Metrolink Board of Directors (as an alternative member), the Southern California Association of Government's Transportation Committee, and the Foothill Gold Line Joint Powers Authority Board.
Alt: Ray Marquez, Member, San Bernardino County Transportation Authority Board of Directors

Jack Kitowski
Division Chief, Mobile Source Control Division, California Air Resources Board
Jack Kitowski is the Chief of the Mobile Source Control Division for the California Air Resources Board (ARB) where he leads a team that is responsible for achieving criteria, particulate, and greenhouse gas emission reductions, primarily from heavy-duty mobile sources. Key programmatic areas include the design, development, and implementation of various regulations affecting the heavy-duty on-road and off-road sector as well as the development and administration of incentive funding for low carbon transportation and cleaner vehicles and equipment.

Mr. Kitowski has over twenty five years of regulatory, research, testing, and planning experience with ARB. Until recently he was the Assistant Division Chief in the Industrial Strategies Division, overseeing the low carbon fuels program as well as emission reduction programs for oil and gas production, transmission, and storage. He is a graduate of UCLA with a degree in Chemical Engineering and is a registered professional engineer.
CALIFORNIA AIR RESOURCES BOARD REPRESENTATIVE, STAFF, AIR RESOURCES BOARD
Alt: Michael Carter, California Air Resources Board Staff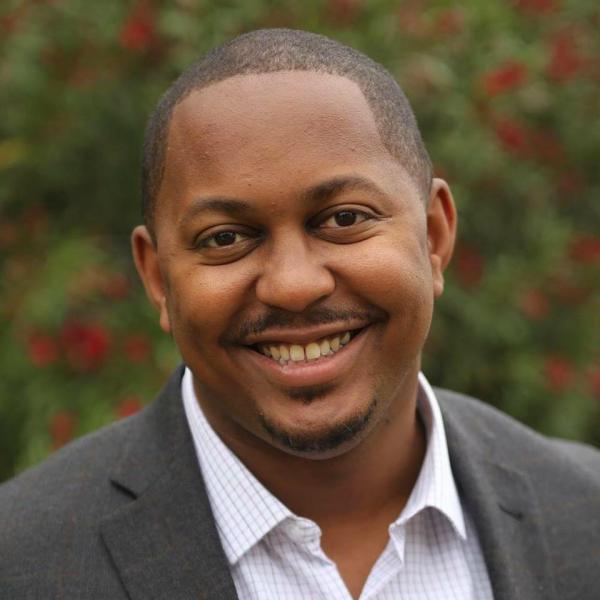 Rex Richardson
President, SCAG Regional Council, Southern California Association of Governments
Rex Richardson was elected to the Long Beach City Council in 2014 to represent the neighborhoods of North Long Beach in District 9, and serves as Chair of the Economic Development Committee and the Long Beach Housing Authority.
Councilmember Richardson's history in Long Beach is grounded in advocating for our most vulnerable residents and empowering communities to have a seat at the table and an opportunity to thrive.
City-wide, Councilmember Richardson has worked to shift the culture of City Hall by embracing a systemic and collaborative approach to solving the city's challenges. Richardson championed the creation of the Long Beach Office of Equity, to help address the economic and health disparities affecting Long Beach neighborhoods, and spearheaded a number of innovative initiatives that provide more opportunities to close the gap for our vulnerable populations, including the Long Beach My Brother's Keeper Initiative, and the PATH Young Adult Diversion program.
Representing the 9th District, he has led North Long Beach on a "Roadmap to its Renaissance" by placing a focus on economic and community revitalization, with major infrastructure investment, like the new Michelle Obama Neighborhood Library, Houghton Park Community Center, new retail development, the Creative Corridor Mural Arts Project, and the Empower Uptown Participatory Budgeting process.
His work at City Council has been recognized by the United States Department of Education, California League of Cities, Southern California Association of Governments, and has received five American Planning Association Awards.
Most recently, Councilmember Richardson launched #EveryoneIn, an initiative designed to create a local economy that includes and benefits every Long Beach resident. #EveryoneIn is working to create more economic opportunities for small business owners, aspiring entrepreneurs, and will ensure every community, every resident, and every business is the central focus our city's economic prosperity.
Rex, his wife Nina, and daughters Alina and Mila are proud residents of the Collins Neighborhood in North Long Beach.
SOUTHERN CALIFORNIA ASSOCIATION OF GOVERNMENTS REPRESENTATIVE, COUNCIL MEMBER, CITY OF LONG BEACH
Alt: Meghan Sahli-Wells, Member, Southern California Association of Governments Regional Council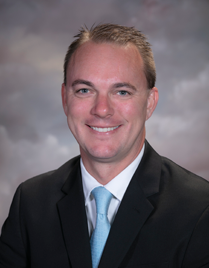 Tim Shaw
Member, Orange County Transportation Authority Board of Directors
Tim Shaw was first elected to the La Habra City Council in 2008, and in November of 2016 was overwhelmingly re-elected to a 3rd term on the City Council. Councilmember Shaw served as Mayor of La Habra in 2012 and 2018.
Councilmember Shaw was appointed to the Orange County Transportation Authority (OCTA) Board of Directors in 2012 and served as Chairman of the Board of Directors in 2019. He is one of two Orange County representatives on the Los Angeles – San Diego – San Luis Obispo Rail Corridor Agency (LOSSAN) Board of Directors. Councilmember Shaw has been La Habra's representative on the Orange County Sanitation District Board of Directors since 2016.
In March of 2020 the voters of North Orange County elected Tim Shaw to serve as a Trustee on the Orange County Board of Education representing the 4th district, which includes Anaheim, Buena Park, Fullerton, La Habra, and Placentia.
Councilmember Shaw has worked in the office of California's Governor, an Orange County Supervisor, and a State Senator. He currently works as the Government Affairs Director for the Pacific West Association of REALTORS® and is an adjunct professor of Political Science at Rio Hondo College. His education includes a Bachelor of Science in Aviation Management from Southern Illinois University and a Master of Arts in Legislative Affairs from The George Washington University Graduate School of Political Management. He served a two-year Spanish-speaking mission for his church in Chicago, Illinois.
As a young man, Councilmember Shaw attended elementary school in the Lowell Joint School District, where his mother now serves as an elected Trustee and where his children are attending school. He went on to La Habra High School. He achieved the rank of Eagle Scout.
Tim is married to La Habra native Shannon Bryant, and they are the proud parents of Luke, Matthew, Wes, Jason, Wyatt, and Lincoln.
ORANGE COUNTY TRANSPORTATION COMMISSION REPRESENTATIVE
Alt: Vacant

Steve Veres
Representing Los Angeles County Metropolitan Transportation Authority
LOS ANGELES COUNTY METROPOLITAN TRANSPORTATION COMMISSION REPRESENTATIVE
Alt: Mark Yamarone, Los Angeles County Metropolitan Transportation Authority Staff
TAC Members
Anthony (A.J.) Marquez
Chair
Orange County Board of Supervisors
Jenny Chan
Vice Chair
Riverside County Transportation Commission
Alt: Lorelle Moe-Luna
Adriann Cardoso
Representative
Orange County Transportation Authority
Alt: Cliff Thorne
Dan York
Representative
Cities of Riverside County
Derek Winters, Jr.
Representative
California Air Resources Board
Jamie Lai, P.E.
Representative
Cities of Orange County
Alt: Susan Kim
Jason Farin
Representative
Riverside County Board of Supervisors
Alt: Vacant
Kelly Lynn
Representative
San Bernardino County Transportation Authority
Alt: Jenny Herrera
Minh Le
Representative
Los Angeles County Board of Supervisors
Alt: Laura Iannoccone
Nicole Soto
Representative
Regional Rideshare Agency
Alt: Nancy Strickert
Rongsheng Luo
Representative
Southern California Association of Governments
Alt: Scott Strelecki
Sean O'Connor
Representative
Cities of San Bernardino County
Steve Hillman
Representative
City of Los Angeles
Steven Lee
Representative
Los Angeles County Metropolitan Transportation Authority
Alt: David Lor
Tim Olson
Representative
Air Pollution Control Expert
Alt: Rhetta deMesa
Vacant1
Representative
Mechanical Expert
Vacant2
Representative
Cities of Los Angeles County
Vacant4
Representative
San Bernardino County Board of Supervisors
Vicki White
Representative
South Coast Air Quality Management District