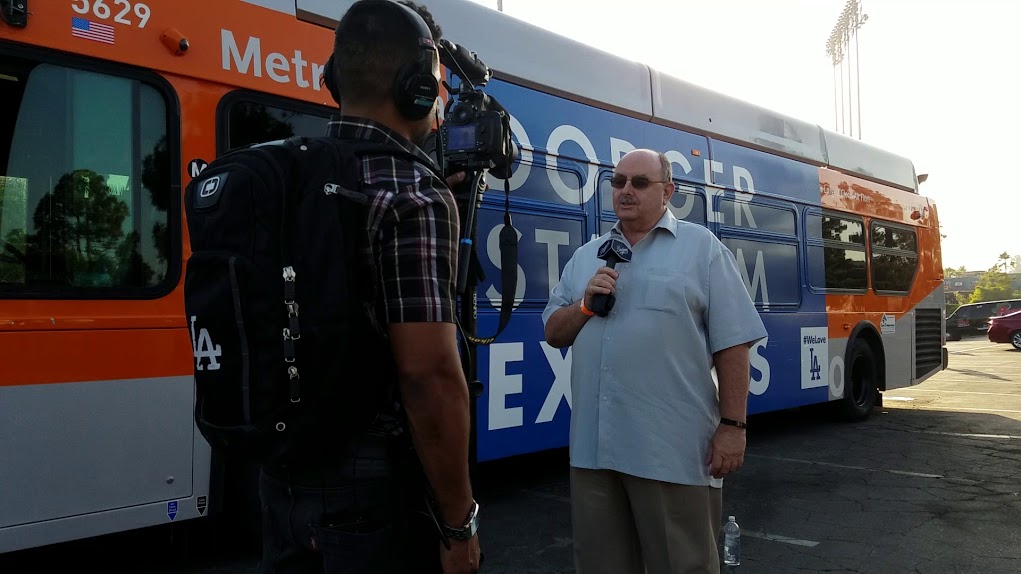 While the Dodgers didn't quite make their World Series goal this year, thanks to the MSRC they did reach a clean transportation milestone of celebrating their one millionth rider on the Dodger Stadium Express. For the past seven years, the MSRC has provided much of the funding for LA Metro to operate a fleet of clean buses that take fans to and from the games, eliminating hundreds of thousands of car trips to reduce congestion and air pollution.

On September 7, the Dodgers created a special event at the ballpark to mark the occasion. They hosted MSRC/Metro night and invited fans who took the Dodger Stadium Express from Union Station to the ballpark the opportunity to receive a commemorative t-shirt, as well as watch from the outfield as MSRC Chair Greg Pettis threw out the ceremonial first pitch. Pre-game festivities included Dodger greats Ron Cey and Shawn Green signing autographs and an on-screen video promoting the health, environmental and convenience benefits of the bus service for Dodger fans.

"For a long time, Los Angeles has been deemed a car city, but residents and tourists now get to enjoy a growing and robust public transportation system," said Naomi Rodriguez, Dodger vice president of external affairs and community relations. "The Dodgers are proud to be a part of this burgeoning movement that is changing the culture, cleaning our air and easing traffic woes, in and around Los Angeles."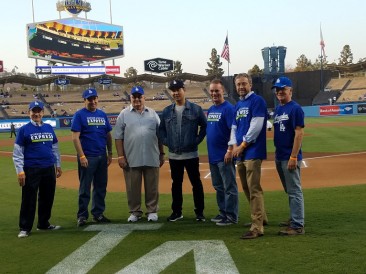 MSRC Board Chair Greg Pettis was invited to throw out the ceremonial first pitch and was joined on the field by MSRC members Jack Kitowski, Alternates Mark Yamarone and Tim Shaw, and TAC Members Rick Teebay and Steven Lee along with Metro Board Member and Los Angeles City Councilmember Paul Krekorian, and Metro Board Member Jacquelyn Dupont-Walker.

"The Dodger Stadium Express operation is truly a team sport and the MSRC is proud to continue to provide the Clean Transportation Funding that is helping to get thousands of cars off the road and has already taken more than a million fans to and from the game," said MSRC Chair Greg Pettis. "This program not only directly improves our air quality and reduces congestion, but also is giving many fans their first opportunity to try public transportation."

The Dodger Stadium Express service is funded in part by a grant provided by the MSRC to Metro in an effort to reduce vehicle emissions through the clean transportation initiative. The Dodger Stadium Express is free with a game-day ticket. The Dodger Stadium Express passes automobile traffic by travelling in a dedicated traffic lane along Sunset Boulevard.