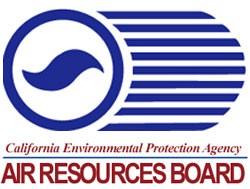 The California Air Resources Board (ARB) recently approved the findings from the Midterm Review of its Advanced Clean Car Program (ACC) and unanimously agreed to continue with the state's vehicle greenhouse gas emission standards and zero-emission vehicle program for cars and light trucks sold in the state through 2025.

The ACC is designed to reduce global warming pollution and harmful air pollutants from new vehicles. California has the unique ability to set tougher rules than federal standards under a waiver program that is part of the Clean Air Act. In addition, a dozen other states have adopted California rules as their own, which means that a third of the U.S. auto market will move forward on greenhouse gas emission standards.

The Board's decision was based upon the findings of a comprehensive 637-page staff report that found that the technology to achieve the clean car standards is not only currently available, but has exceeded the original expectations. The ARB staff report also includes the first comprehensive, in-depth analysis of the zero-emission vehicle market in California, including valuable new consumer research to assess the benefits and use profiles of ZEVs now operating in California. 

The Board also voted to support the expansion of the zero-emission vehicle marketplace before 2025, calling for redoubling current efforts underway to support market growth and paving the way for new regulations to rapidly increase the number of zero-emission vehicles required to be sold in California after 2025.
"Today ARB affirmed the technical reviews done by our own and EPA staff, as well as the work of independent analysts," said CARB Chair Mary D. Nichols. "We invite the global industry to bring us their best cars and trucks and take advantage of the willingness of our leaders to provide a broad range of incentives to help make these vehicles affordable. The program is delivering cleaner cars that save consumers money and are fun to drive: That's how we do it in California."

California, with nearly half of all zero-emission vehicles in the nation, has several programs in place to further support the growing electric car marketplace. The state offers rebates to new buyers or lessees of zero-emission vehicles, is rapidly scaling the infrastructure for charging electric cars and fueling hydrogen fuel cell vehicles, and agencies are pursuing nearly 200 actions to support the market, as identified in the Governor's 2016 ZEV Action Plan.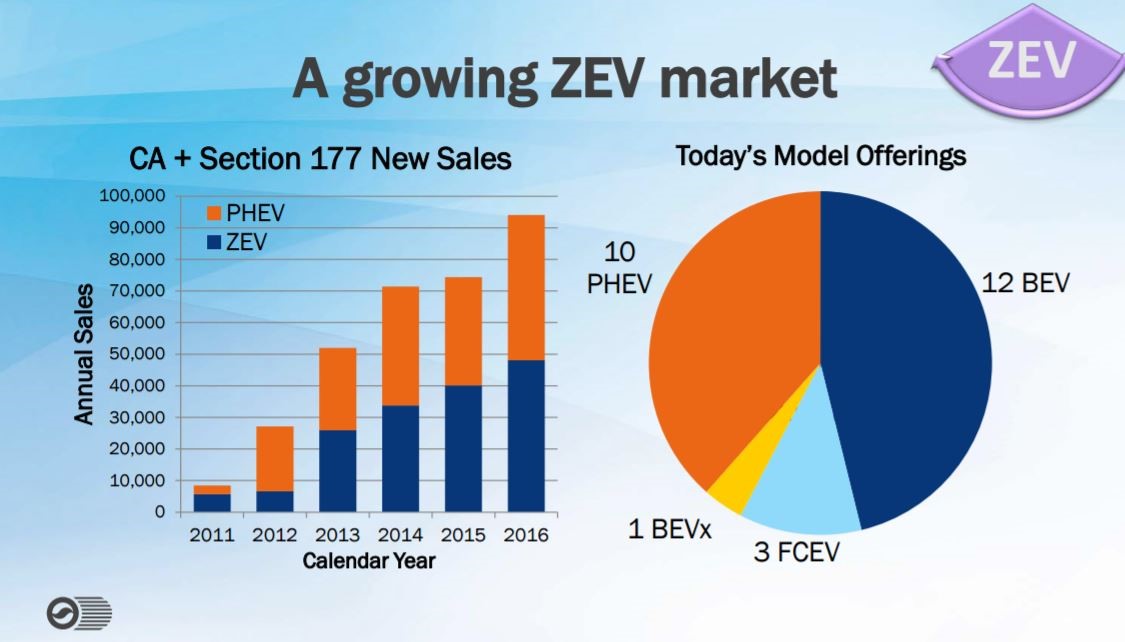 The clean-car standards were first adopted in 2012 to reduce smog-causing pollutants, particulate matter and global warming emissions in light-duty vehicles. The standards also include California's zero-emission vehicle regulation that requires automakers to manufacture and sell an increasing number of electric cars over time. Because greenhouse gas pollution from vehicles contribute nearly 40% of CO2 pollution in California, these clean car policies represent the state's biggest initiative to reduce CO2 emissions. 

Since 2011, scientists estimate the clean car rules have helped California eliminate 13 million metric tons of carbon emissions, 1.2 billion gallons of gasoline, and $4 billion in gasoline costs. The clean cars rule has already resulted in more than 260,000 electric vehicles being sold in California since 2010. Today there are 30 plug-in and pure battery electric vehicles available for sale and it is projected there will be more than 70 available in just a few years.

"With the midterm review now in the rearview mirror, we look forward to accelerating our efforts to develop the next set of California vehicle standards," said ARB Deputy Executive Officer Alberto Ayala. "California is also moving forward to accelerate deployment of fuel cell and battery electric cars. That will put us on track to meeting our clean air and climate goals for 2030 and also align California with current advanced vehicle technology research and investment in the global auto marketplace."