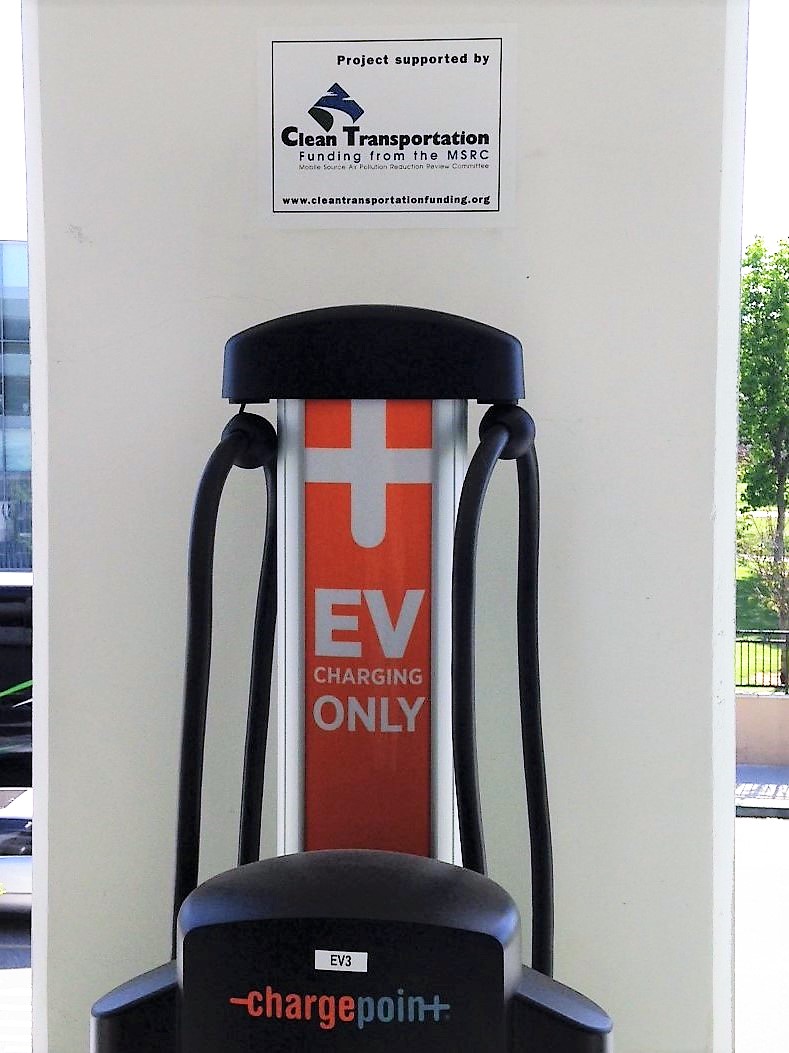 To help ensure there are sufficient electric vehicle (EV) charging stations for the growing number of zero emission vehicles (ZEVS) being sold in California, three major investor-owned utilities- PG&E, SDG&E and SoCal Edison - have proposed significant investments in new EV infrastructure. The utilities already received approval by the California Public Utilities Commission (CPUC) to invest nearly $200 million in EV charging infrastructure for apartments and workplaces, particularly in disadvantaged communities. Earlier this year, the utilities proposed to invest more than $1 billion over the next five years in new EV charging infrastructure. The investment would also help inspire further consumer confidence that there will be ample public charging available for ZEVs.

The utilities' proposals to the CPUC include investments in fast-charging stations for passenger vehicles, as well as electric bus and truck charging systems. SoCal Edison proposed investing $570 million over five years to create 50 fast-charging ports, capable of charging an EV in under 30 minutes; charging stations for electric buses and trucks, as well as airport and cargo-handling vehicles. The program also would offer rebates to encourage new residential charging stations and off-peak rate incentives. SoCal Edison is already in the process of deploying 1,500 Level 2 chargers for workplaces and multifamily housing sites.
SDG&E proposed investing $244 million in EV charging infrastructure over five years. The plan includes charging stations for airport and seaport vehicles, delivery trucks, taxis, park-and-ride sites and up to 90,000 residences. It also includes incentivized rates to encourage EV owners to charge during off-peak hours especially when there is a glut of renewable power being generated by solar and wind resources. SDG&E is currently investing $45 million to install 3,500 chargers in their service territories.

Lastly, PG&E has proposed investing $253 million for "make-ready" electric infrastructure for medium- to heavy-duty and off-road fleets, as well as $22 million for EV fast-charging stations. They have already begun investing $130 million for EV chargers at apartments and workplaces, which represents the biggest utility-led EV charging program in the country.

These new investments have been made possible by the CPUC lifting a previous ban on utilities investing in EV infrastructure in order to help the state meets its ambitious EV sales goals of 1.5 million vehicles by 2025. Increasing adoption of ZEVs is a critical strategy for meeting California's stringent air quality and climate goals. 

California's utility investments are being carefully looked at by utilities in many other states to replicate the infrastructure program investments to support the growing ZEV marketplace – especially in the northeast and mid-Atlantic states where they have adopted California's ZEV rules. 

The MSRC was one of the very first to invest in EV charging infrastructure in the early 1990s and has frequently offered grants for electric charging stations to help advance the ZEV marketplace. The MSRC has helped dozens of municipalities, private companies and other entities invest in EV charging stations that have been critical to helping raise awareness about ZEVs and provide consumer confidence in available stations to recharge the vehicles. The MSRC is pleased to see California utilities investing in the critical infrastructure needed to help our state meet its climate and clean air goals.