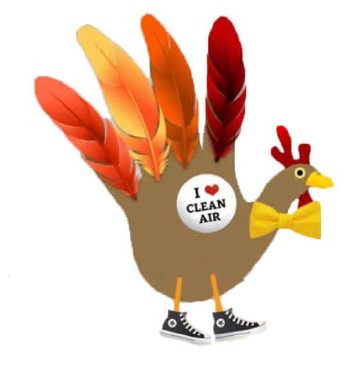 This is the time of year when we reflect on the work accomplished during the past 12-months and take stock of the things to be thankful for. Residents of the Southland can be thankful to the MSRC for funding hundreds of local projects deployed across the South Coast Air district that are reducing pollution and emissions in communities throughout the region including:
The MSRC will be offering more than $46 million dollars in clean transportation funding for its upcoming two-year Work Program – the most ever.

In recent years, more than one-third of the MSRC's funding – approximately $38.5 million – has been awarded through the MSRC's local government programs to help cash-strapped cities and counties implement their clean air projects to improve local air quality.

Since 1990, the MSRC has invested more than $440 in projects to reduce emissions from motor vehicles in Southern California.
And, the MSRC continues to be thankful for its many project partners utilizing this funding to do their part to help clean up our air.