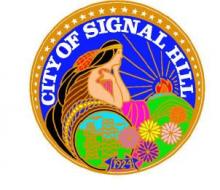 The City of Signal Hill now has its first publicly accessible electric vehicle (EV) charging stations, thanks to Clean Transportation Funding from the MSRC. The City recently installed two Level 2 dual-port ChargePoint EV charging stations in the upper level parking lot of the Civic Center, located at 1919 East Hill Street. The stations can charge four vehicles at a time.
The MSRC provided Signal Hill with nearly $50,000 in funding from the Local Government Partnership Program to help install the new charging stations. The Local Government Partnership Program is designed to forge partnerships between the MSRC and cities and counties within the South Coast region to "jumpstart" clean air projects to help implement the South Coast AQMD's 2016 Air Quality Management Plan. 
The public can access the chargers 24-hours per day/7-days per week after registering with the ChargePoint Network. Drivers can then access their account to charge their vehicle via a smartphone app or a membership card. Charging fees are $0.55 per kilowatt-hour – or about $1 to $3 per charge.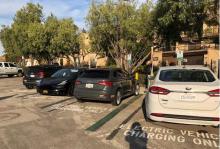 The City estimates that nearly $15,000 in revenue will be generated in the first two years that will be used to recover the installation costs that the MSRC grant did not cover as well as ongoing maintenance. According to City officials, drivers have been utilizing the chargers on almost a daily basis.
In California, driving a passenger EV generates almost four metric tons less in harmful emissions annually than an average new gasoline car. The City is helping to make EV driving more convenient for its residents by installing these new chargers, and helping to clean the air for everyone by promoting cleaner vehicles. The city has secured other funding to install two more EV chargers at the new library to further its commitment to reduce vehicle pollution.