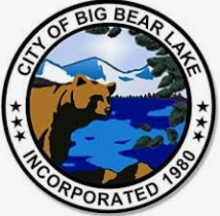 The City of Big Bear Lake has a new trail to support the active transportation lifestyle of its residents and visitors. The second phase of the Lake Rathbun Creek Trail now extends the trail from the trout ponds all the way north to Big Bear Boulevard.
With the help of $50,000 in Clean Transportation Funding from the MSRC, the City was able to extend the popular amenity that is enjoyed daily by the community. This part of the trail is a 10-foot wide asphalt trail with a wood pole fence along each side. It also includes a pedestrian bridge to help walkers and bicyclists navigate the trail more easily.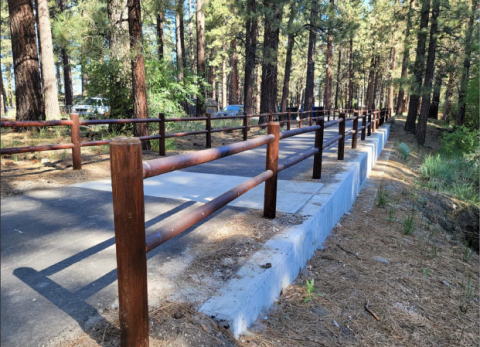 The new trail is an important asset to the community. According to Israel Rosales, Associate Engineer for the City, "the trail at full build out will connect with the bikeways and pedestrian system of the City, providing the opportunity to the community to utilize active transportation to the different areas of Big Bear Valley, and reducing the use of combustion engine vehicles as a result."
The trail is providing multiple benefits, including increasing active transportation along the Moonridge Business District, home of the Big Bear Alpine Zoo, and an area that is often congested with traffic from the Big Bear Mountain Resort.
Israel said the feedback from the public has been very positive. "The public enjoys the trails and are excited as the next segments are constructed. Comments received from people walking the trail are that they take advantage of the improvements to exercise, relax, and enjoy the scenic path that the trail provides." More than 700 people per month are enjoying the new trail.
The trail establishes an important connection between the community and nature. Once the full trail is completed, it will extend from the shore of Big Bear Lake to the San Bernardino National Forest. The full project will encompass the construction of several new trail heads with restroom facilities, exercise stations, and signage to educate visitors about the local environment and history.