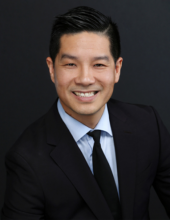 Tam Nguyen joined the MSRC this summer. He sits on the Orange County Transportation Authority (OCTA) Board and represents the Regional Rideshare Agency seat on the MSRC.
Tam is a business, community, and philanthropic leader in Orange County. He is President of Advance Beauty College, with campuses in Garden Grove and Laguna Hills, and has helped more than 45,000 people graduate from the program, which has been operational for more than 35 years.
He became immersed in the transportation world when he joined the OCTA as part of the diverse leaders group, and was able to meet his fellow constituents and community leaders who cared about transportation. About a year ago there was a vacancy on the OCTA Board and he happily joined as one of the public members.
But his interest in transportation started at an early age. He grew up taking the bus to his family's nail salon. His family came from Vietnam after the war and opened a business, where he and his sister helped his parents work together to make the salon a success. Today, he co-owns the Beauty College with his sister thanks to his upbringing.
Tam also has seen public transportation from an international perspective. He's spent a significant amount of time in Vietnam and Cambodia so his family has taken their version of public transport like the tuk-tuks (an automobile or bicycle version of the rickshaw). "Something I would always notice is the air quality, so I'm very grateful for the clean air quality we have in California. On our visits overseas, even my ten-year old daughter shared with me that one of the things she's most grateful for is the good, clean air that we breathe." So clean air is something he doesn't take for granted because he's experienced what air pollution is like.
He's very appreciative of his colleagues on the MSRC because he knows getting to clean air takes leadership at the state and local levels. He said he wanted to be a part of the agency for two reasons. "One, is to learn more about how clean air at a regional level is governed and led through our policymakers, and two is to see how it fits in the big picture both in my role on the OCTA Board and the Metrolink Board as transportation leaders within our region."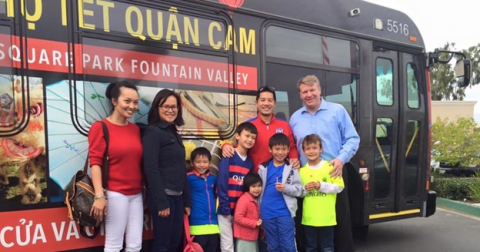 Tam appreciates a regional perspective because he lives and works in Orange County, but said he wanted a more regional view, which he feels he will be able to achieve working with the MSRC. "This will be critical to broaden my view and to learn more," he said. "If we can be collaborative, understand governance, provide united leadership, it will be so important to provide clean transportation, which is such an important aspect of quality of life. It is something that affects all of us."
He's very excited and hopeful for the future of transportation in Southern California. He thinks the future will involve multi-modal forms of transportation, especially in Orange County – not just to have cars and buses, but to have the street cars and the trains. "In California, we are a leader in electric technology, and long term planning will be important to see where electric opportunities can play a prominent role as our reliance on gas decreases," he commented.
"Even more exciting is what's beyond that – what are the roles of electric bikes, electric vehicles and Uber and Lyft, and what's the role of airspace. We all grew up watching the Jetsons. California is such a global leader in innovation and technology, that if there's going to be a Jetsons family, it will be here in California first. I can't wait until the next invention."