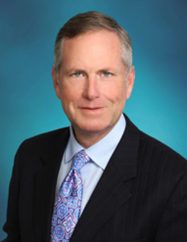 Mayor Patrick Harper of the City of Fountain Valley joined the MSRC this spring. He represents the Orange County Transportation Authority (OCTA) on the Committee.
Mayor Harper was elected to the Fountain Valley City Council in 2018, and became Mayor in 2021. Prior to his election to the City Council, he was a member and the chair of the Fountain Valley Planning Commission from 2014 to 2018. In January 2021, he was appointed as a City Council representative to the OCTA Board of Directors. Additionally, he serves on the Board of Directors for the OC Sanitation District, the Association of California Cities for Orange County, and is the City representative on the Santa Ana Flood Protection Agency.
By profession, he is a Certified Public Accountant, and founded a tax and accounting practice with his wife – Harper & Harper. The firm specializes in income taxes for individuals and small businesses. Living in Fountain Valley since 2010, he has three sons attending local middle and high schools. He is also member of the Fountain Valley Chamber of Commerce and served on the Board of Directors from 2012 to 2014.
Mayor Harper grew up in Northern California in Marin County and moved to Santa Barbara in 1980, where he attended UC Santa Barbara. He received a Bachelor of Arts degree in Business Economics. He then moved to Los Angeles and worked as an auditor in public accounting, as well as held executive finance positions at several publicly traded and private firms.
Welcome aboard, Mayor Harper!