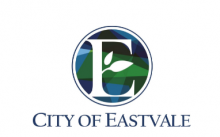 The City of Eastvale has expanded its electric vehicle charging facilities with the installation of 16 new Level III charging stations. The City now has tripled its charging opportunities for its residents, adding to the two other public EV chargers in Eastvale.
The City utilized the more than $53,000 in Clean Transportation from the MSRC to do the site work and construct the utility yard needed to support the EV chargers.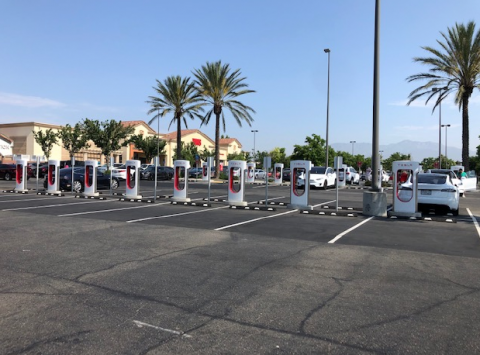 The charging stations are available 24 hours a day, 7 days a week and are located at the Eastvale Gateway Plaza Shopping Center, the busiest shopping center in the City and Top 50 in California for the number of visits. The chargers provide shopping center visitors with convenient charging in as little as 30 minutes.
The City wanted to expand its charging network to increase its capacity to support EVs in the City, thereby improve air quality. "In 2012, the City adopted a General Plan which incorporates the priority of having a healthy community," said Yurhi Choi, Associate Engineer for the City of Eastvale. "In support of these goals, the City believed that providing EV charging stations would encourage people to utilize electric charged vehicles by providing an efficient and economical way for them to 'refuel' vehicles while reducing vehicle pollutants. The City believed this project would contribute to a safer, better and healthier community."
According to Yurhi, the City is hearing lots of excitement about the new chargers. At the ribbon cutting ceremony in July, one community member commented, "this is awesome – I love seeing that Eastvale is so progressive." The stations have been used more than 72,000 times within the last 12 months, with an average visit of 44 minutes per charge.