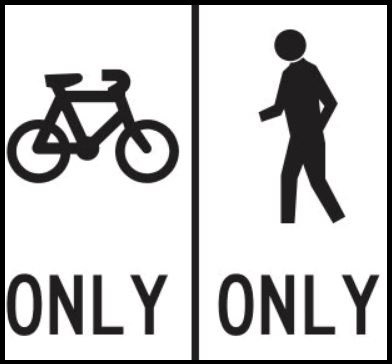 The Southern California Association of Governments (SCAG) recently concluded its highly successful "Go Human" Campaign. The Go Human Campaign was a series of events designed to engage local communities to promote walking, biking, and rolling through temporary, pop-up safety demonstrations and open streets events.
These events allowed residents to take part in helping to develop proposed improvements to local streets by participating in safer streets projects in their neighborhoods and providing feedback on ways to improve them. The goal of the program was to promote healthy, connected and more equitable communities, while reducing vehicle congestion, improving air quality, and making communities more livable.
The open streets events would close down a street or traffic corridor to motorized vehicles, making it much easier for people to use active transportation options like biking and walking. Open streets events provided significant air quality benefits in the short term by closing the streets to motorized traffic, as well as benefits in the long term by expanding active transportation infrastructure and exposing residents to different transportation strategies to enable them to explore shifting their mode of getting around town.
The MSRC provided Clean Transportation Funding to help support 19 projects throughout the four-county region. The events engaged more than 20,000 people and generated 2,500 survey responses of ways to improve local streets. According to the survey results, more than 86 percent of respondents said the activities inspired them to walk and bike more frequently in their communities. Moreover, in the spirit of the events, 44 percent reported using active transportation to get to and from the local activites.
These are some of the project highlights:
City of Riverside, Illuminate Riverside – This event made accessing the local Festival of Lights from the Metrolink Station brighter, safer and more enjoyable. Participants were provided a safer walkway from the station to the Festival of Lights via the installation of temporary improvements including a curb extension, artistic crosswalks, a Class III bike lane, a lighted tunnel, and wayfinding signage. The event also featured free e-scooter rides and guided walking tours to experience the temporary safety improvements. More than 1,000 people participated in the demonstration.


 

City of Los Angeles, Safe Routes to School – The campaign partnered with the Los Angeles Department of Transportation to host a series of demonstration projects at local elementary schools. Some of these projects included a one-way street conversion, curb extensions, new crosswalks, improved valet operations, installation of a roundabout to slow the speed of vehicles, and a pedestrian/bike only zone.


 

City of Ontario, Re-Imagine Downtown – The City's Walk, Bike n' Roll Euclid Experiment was held in conjunction with the City's concert in the park to boost attendance. The event offered residents the chance to test out temporary improvements including a protected bike lane, pedestrian bulb-outs, and a parklet with sidewalk seating and shade. More than 100 community members joined in the fun.


 

City of Buena Park, Meet on Beach – This event was held across 7 cities – La Habra, Buena Park, Anaheim, Stanton, Garden Grove, Westminster, and Huntington Beach. More than 3,000 people took part in the open streets event connecting these cities that encouraged attendees to walk, bike, skate, and roll and explore the streets that were closed to vehicle traffic.